Halloween Page starter!
A new animated prop, for 2002
More ideas on the ghost in the hallway
A programmable logic controller for PCs
Modifying PIR detectors for the haunt
An excellent page on lighting and lamps, from LEDs to strobes and blacklight!
Modifying light dimmers for a Pepper's Ghost fader
A little doc on speaker wiring
Some costume ideas for our kids this year
Some thoughts and links on vortex rings
A scare we've talked about before
1933 Modern Mechanics article exposing vortex "ghosts" at a Hollywood seance house
OK, it's off subject, but cool! Homemade X-Ray!!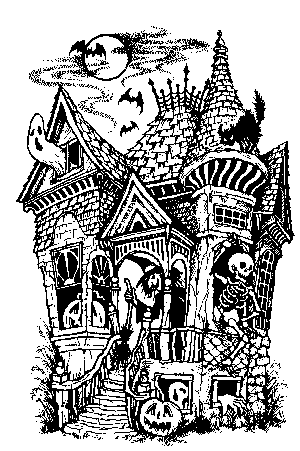 The Bells' Tshirt graphic

Modified December 27, 2006